Joseph Lee Rosson and wife Cora Leigh Rosson purchased the property that is today Quaker Hill Farm around the turn of the century.

Farm History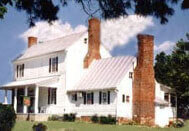 Quaker Hill Farm has been the home of the Rosson Family for nearly 100 years. The farm originated around 1742 and was once part of a Quaker settlement, hence the name. Located in the Historic Green Springs District of Louisa County the farm is only 15 miles from Thomas Jefferson's Monticello. The area surrounding the farm is rich in history as well as many pre-Civil War homes and farms including the nationally renowned Prospect Hill Inn. Many of these homes escaped being burned by Union troops because of the success of the Confederate calvary at the Battle of Trevilians. The outcome of this battle forced the advancing Union army into the Shenandoah Valley, preserving many of the existing homes and structures in the Green Springs District. The area is blessed with some of the best grazing land in Virginia and ample water supplies.
The Rosson Family has been in the commercial cattle business for generations however the decision was made in 1991 to pursue building a registered Angus program. The herd started with and initial draft of fifty females purchased from Ankony Angus in Nebraska. These daughters of Lovana, Cornerstone, and Bold Ruler have been mated heavily AI to some of the best bulls in the breed with many daughters retained. In 1997 the pursuit of genetic progress continued with the embryo partnership program with Brownwood Farms of Louisa, VA. Some of the very best daughters of 6807 in the entire breed were secured as donors.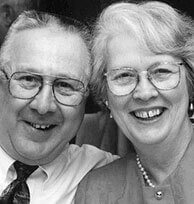 OCC Blackcap 740C (6807 X 5367) was the top selling cow sold through the 1997 Ohlde Cattle Company Sale in Kansas. 740C along with GDAR Queen Cary 092 serve as our two anchor donors. 092 (6807 X AAR New Trend) was the top selling cow from the 1998 GDAR Female Sale. The year 1999 proved to be the crowning step in the progression of establishing one of the best Angus herds in the nation with the purchase of the entire Wampler herd of Harrisonburg, Virginia. The Charles Wampler & Sons herd is one of the oldest performance tested herds in the country and one of the foundation members in establishing performance testing and the development of the BCIA Central Bull Test program in Virginia. With the rich history and genetic strength of these three combined efforts, the Quaker Hill Program is poised to be a dominate force in the Angus breed and the overall cattle business in Virginia as well as the nation.